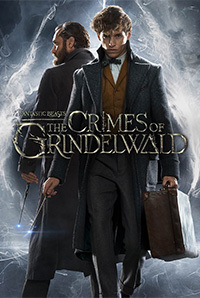 https://youtu.be/udm5jUA-2bs
Come one Come all down to the Kelso theater pub to come join us in the ever immersive wizarding world of JK Rowling and her Fantastic Beasts!!!!!
Now playing at the KTP:
we will be Playing Fantastic Beasts: The Crimes of Grindelwald every night at  6:30 p.m. Friday and Saturday at 5:15 pm and 8:15 pm we can't wait to see you there
Tickets will be $8!
Upcoming Shows:
we hope you will join us on our wonderful journey through the magical world of wizards and witches as we learn the details on the crimes of Grindelwald!!!!
Don't Miss Out!!!
Fantastic beasts: the crimes of Grindlewald  november 16th!!!!!