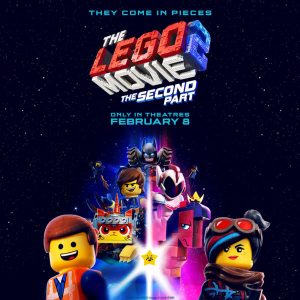 Now playing at the KTP:
The Lego Movie 2: The Second Part
Come watch as the citizens of Bricksburg face a new threat from outer space. Emmet, Lucy, Batman, and their friends travel to faraway, unexplored worlds that test their courage and creativity.
Friday, February 15th @ 4:00pm and 7:00pm
Saturday, February 16th @ 3:00pm, 6:00pm, and 8:10pm
Sunday and Monday, February 17th and 18th @ 1:00pm, 4:00pm, and 7:00pm
Tuesday - Thursday, February 19th - 21st @ 4:00pm and 7:00pm
We look forward to seeing you all here.
Tickets are $8!
Upcoming Shows:
To Be Determined!!
Don't Miss Out!!!