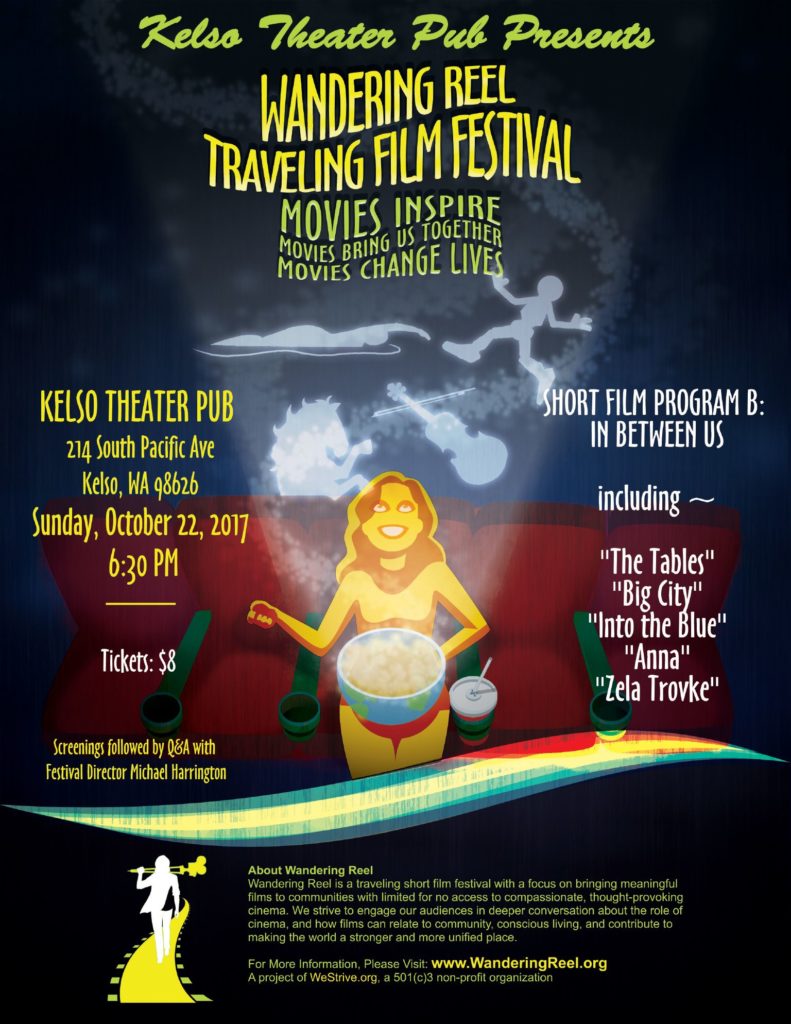 Wandering Reel is a traveling short film festival with a focus on bringing meaningful films to communities with limited or no access to compassionate, thought-provoking cinema. WRTFF strives to engage its audience in deeper conversation about the role of cinema, and how films can relate to community, conscious living, and contribute to making the world a stronger and more unified place.
This year, the festival features 22 short films from 12 different countries around the world, divided into four different thought-provoking programs. Each of the programs has been curated to stir the viewer's conscious and hopefully inspire action around a wide range of issues. "Each film tells it's own small story and together each of our programs tells a larger story," says festival director, Michael Harrington.
Rocky Horror Picture Show October 13th & 14th
Call for details!